Jackpot Express Tournament
Time left before finish:
03
D
10
H
:
36
M
:

17
S
Jackpot Express Tournament
Well, let`s rush with the breeze? Easter promises to be special this year, with Golden Star Casino hosting the biggest Easter party ever. Yes, yes, you heard right — it will be an unforgettable trip on our Jackpot Express! From March 28 to April 11, you will enjoy an incredible show accompanied by fiery music, delicious cocktails, and mind-blowing gifts. In each of 100 carriages, amazing cash prizes await you, because we have hidden a tidy sum of €20,000. Be careful, and perhaps this year will be lucky enough to take not an Easter bunny out of your hat, but a great fortune!
Terms and Conditions
To participate in the tournament, play any slots for real money in our casino.
1 Point = 1 Euro bets and other currencies equivalent.
The winner will be officially declared on Monday, and the prize awards will be credited to the winner's account automatically, within the next 48 hours.
The tournament runs for two weeks from Monday 00:00 CET to Sunday 23:59 CET, from March 28th until April 11th.
Accounts that are closed at the time when the promotion ends will not be paid. Any limitations or exclusions on your account before the tournament ends will not let you get a prize.
The countdown on the page will indicate the start of the Promotion Period.
The leaderboard is updated every minute.
Only real money wagering count.
Golden Star Casino reserves the right to change any of these terms and conditions at any time during the tournament. General casino "Terms and Conditions" apply.
The wagering requirement for the cash prizes is x3.
Prizes
| | |
| --- | --- |
| 1 | €5000 |
| 2 | €2500 |
| 3 | €2000 |
| 4 | €1500 |
| 5 | €1000 |
| 6 - 10 | €600 |
| 11 - 15 | €400 |
| | |
| --- | --- |
| 16 - 20 | €200 |
| 21 - 25 | €120 |
| 26 - 30 | €60 |
| 31 - 40 | €40 |
| 41 - 50 | €20 |
| 51 - 100 | €10 |
GAMES IN THIS TOURNAMENT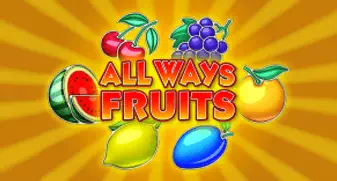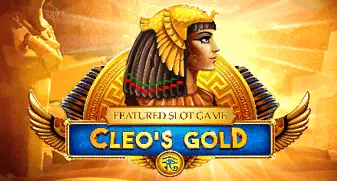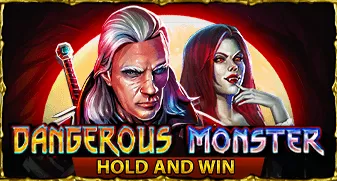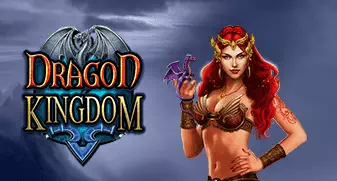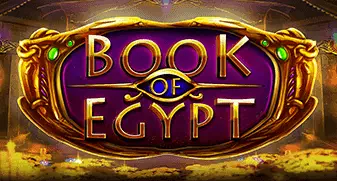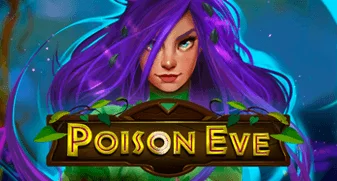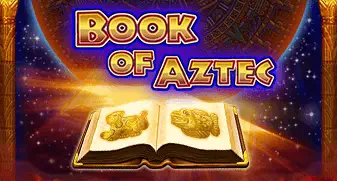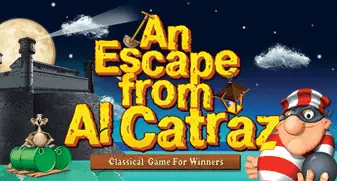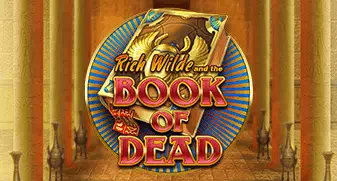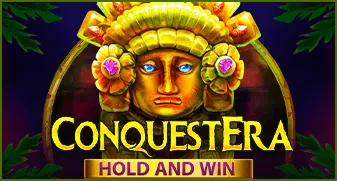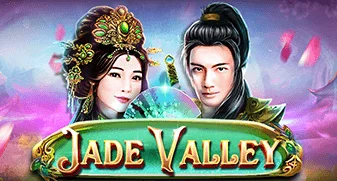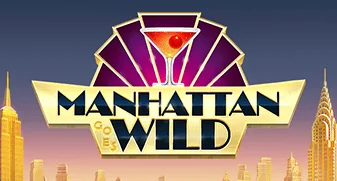 Current result
Adrian199
125,178 PTS
Prize: €5000
filip
105,935 PTS
Prize: €2500
Krazytsi13
105,285 PTS
Prize: €2000
| Place | Player | Points | Prize |
| --- | --- | --- | --- |
| 4 | Mire30 | 104,550 | €1500 |
| 5 | Jojo1970 | 97,819 | €1000 |
| 6 | Gona | 90,124 | €600 |
| 7 | Fmming76 | 84,431 | €600 |
| 8 | Trinepie | 84,303 | €600 |
| 9 | marber | 81,123 | €600 |
| 10 | Blake | 80,029 | €600 |
| 11 | Natalie | 78,914 | €400 |
| 12 | Brogaard70 | 74,092 | €400 |
| 13 | Silver76 | 69,816 | €400 |
| 14 | Mejer82 | 61,379 | €400 |
| 15 | Ramses | 55,542 | €400 |
| 16 | Salvatore | 54,734 | €200 |
| 17 | Ole | 54,309 | €200 |
| 18 | Crames | 32,670 | €200 |
| 19 | Pia | 31,176 | €200 |
| 20 | Milkmand | 30,312 | €200 |
| 21 | Prudence | 28,604 | €120 |
| 22 | Daniel | 28,417 | €120 |
| 23 | Mon Cherry | 25,880 | €120 |
| 24 | Soniag333 | 25,207 | €120 |
| 25 | Jennifer Leigh | 24,989 | €120 |
| 26 | Chang | 24,875 | €60 |
| 27 | Alfie | 23,547 | €60 |
| 28 | Dyl | 23,285 | €60 |
| 29 | John | 22,152 | €60 |
| 30 | Renate | 21,722 | €60 |
| 31 | MAXX | 21,151 | €40 |
| 32 | Samusaris | 20,626 | €40 |
| 33 | Claus | 20,319 | €40 |
| 34 | BrookdSlots | 19,976 | €40 |
| 35 | Aless87 | 19,843 | €40 |
| 36 | RobinRubin | 19,639 | €40 |
| 37 | CROxWarriorx | 18,500 | €40 |
| 38 | Sweetlady85 | 17,382 | €40 |
| 39 | majkan80 | 16,711 | €40 |
| 40 | don | 15,385 | €40 |
| 41 | Benny | 14,442 | €20 |
| 42 | nattyg78 | 14,184 | €20 |
| 43 | Tomáš | 14,037 | €20 |
| 44 | Wyldrose | 13,993 | €20 |
| 45 | Elena | 13,733 | €20 |
| 46 | Dowling | 13,711 | €20 |
| 47 | Quiz | 13,477 | €20 |
| 48 | Lars | 13,192 | €20 |
| 49 | Bender111 | 12,917 | €20 |
| 50 | Mette1977 | 12,884 | €20 |
| 51 | Futtefugl | 12,281 | €10 |
| 52 | Antri | 11,984 | €10 |
| Place | Player | Points | Prize |
| --- | --- | --- | --- |
| 53 | Jens | 11,843 | €10 |
| 54 | Dralbek | 11,530 | €10 |
| 55 | Pickart | 11,490 | €10 |
| 56 | Playingthegame | 11,474 | €10 |
| 57 | Soraja13 | 11,197 | €10 |
| 58 | Romiverbano | 11,082 | €10 |
| 59 | hbomb11 | 10,945 | €10 |
| 60 | Stephanie | 10,849 | €10 |
| 61 | mackodlak | 10,816 | €10 |
| 62 | LEADERRQ8 | 10,555 | €10 |
| 63 | TeResas2 | 10,460 | €10 |
| 64 | Kaulins85 | 10,419 | €10 |
| 65 | Darren | 10,264 | €10 |
| 66 | Jean | 10,217 | €10 |
| 67 | Christina | 10,184 | €10 |
| 68 | Amol | 10,183 | €10 |
| 69 | Epmoonlover | 10,115 | €10 |
| 70 | SpinGeek | 9,874 | €10 |
| 71 | Dannijaque | 9,780 | €10 |
| 72 | Nikki | 9,516 | €10 |
| 73 | stresatu | 9,241 | €10 |
| 74 | Miguelito | 9,135 | €10 |
| 75 | Marcel | 9,081 | €10 |
| 76 | Kenneth | 8,766 | €10 |
| 77 | Mannedk | 8,461 | €10 |
| 78 | Mery | 8,291 | €10 |
| 79 | Janne | 8,251 | €10 |
| 80 | Sledge | 8,194 | €10 |
| 81 | Tjluger | 7,914 | €10 |
| 82 | Jubi | 7,588 | €10 |
| 83 | YAPA7585 | 7,479 | €10 |
| 84 | hanibaltrs | 7,126 | €10 |
| 85 | Unfassbares | 6,912 | €10 |
| 86 | Miah | 6,863 | €10 |
| 87 | Mads | 6,598 | €10 |
| 88 | Lenka | 6,542 | €10 |
| 89 | Etoneto111 | 6,263 | €10 |
| 90 | Ae | 6,258 | €10 |
| 91 | Lupu | 6,018 | €10 |
| 92 | David | 5,981 | €10 |
| 93 | katherine | 5,973 | €10 |
| 94 | chris2910 | 5,815 | €10 |
| 95 | Jeremy | 5,645 | €10 |
| 96 | TiTi | 5,494 | €10 |
| 97 | Виталий | 5,432 | €10 |
| 98 | Harito | 5,332 | €10 |
| 99 | Pokerajkq | 5,222 | €10 |
| 100 | Ayden | 5,188 | €10 |
| 101 | Nongnem | 5,128 | - |